News & Events
32nd Annual Millennium Builders & Scholarship Awards Ceremony
November 16th, 2023
1401 Nordic Rd, Itasca, IL 60143
ABOUT US:
Our goal for this year's Dinner Banquet is to recognize key leadership in the fields of construction, business, and government sectors. We will be recognizing Industry Leaders in Construction, Engineering, and Professional Services. The Millennium Builders Awards Banquet is noted for tremendous networking opportunities. We encourage networking with diverse multicultural and strategic community leaders.
We urge you to invite your suppliers and business associates to join you for this year's gala. Become a part of the 31st Annual Banquet by purchasing ad space in our Souvenir Booklet.
The United States Minority Contractors Association (USMCA) has launched the STEM Educational Foundation curriculum for underrepresented minority students attending Chicagoland schools. The STEM program will help inspire students to ask questions, identify challenges, probe new techniques and create solutions.
Access to Science, Technology, Engineering and Mathematics education is sorely needed throughout the United States. The USMCA STEM program helps advance access in these fields in targeted communities, by utilizing the professional services and construction firms within USMCA to offer opportunities that strengthen and guide local youth towards pursuing advanced degrees and careers in the Science, Technology, Engineering and Mathematics fields. The STEM Initiative is a 501C3 Organization.
We will be presenting scholarships to students who have been selected by the STEM Board of Directors. Students will be present at this years gala to receive scholarships.

USMCA STEM PROGRAM EDUCATIONAL LEVELS:
Education Partnerships
Grade: K-12
USMCA is partnering with select elementary, middle and high schools to introduce STEM career paths. Programming will include workshops, case studies, problem solving exercises, lab experiments, project tours and one-on-one speed coaching events.

Mentorships
Grade: 9-12
Mentorship is one of the most important tools for professional development and has been linked to greater productivity, career advancement, and professional satisfaction. The USMCA recognizes that mentorship is critical in helping to develop and grow future leaders. The USMCA Mentorship Program provides students with the opportunity to select and work with a mentor that matches their educational and professional goals.
Once paired, the mentor will work directly with the student to provide a personalized program which matches the specific needs of the student.

Internships
Internships are available for those that have graduated from high school and are interested in a STEM related career. USMCA member and partner firms will select qualified applicants for winter break (2-4 weeks) and summer (2-3 month) internships.
Registration
National Grants & Funding Forum (IIJA-IRA-CHIPS)
7/27/2023
Eaglewood Resort
Overcoming Challenges and Seizing Opportunities: Building Economic Empowerment Through the Bipartisan Infrastructure Law
Please join us
The US Minority Contractors Association (USMCA) is enlisting industry experts as speakers and panelists for a one-day seminar that will explore various opportunities for small and disadvantaged businesses to successfully access infrastructure improvement projects being funded through the Infrastructure Investment and Jobs Act and the Inflation Reduction Act. This is an urgent request as the USMCA is keenly aware of the need to educate our members and the minority business community in general of these upcoming opportunities. We seek speakers with a strong passion to help the minority community.

Additionally, we are seeking local and federal government department leads and procurement specialists that have a desire to improve minority access to these programs. USMCA is also enlisting contractors and others with specialized expertise that have found early access to these programs that are willing to share their experience and lessons learned in procuring work under these initiatives. We anticipate speakers addressing the various aspects of the legislation related to the built environment.

Panel Discussions will include, but not limited, to:
Accessing Capital
Transportation
Securing and Expanding Our Energy Infrastructure
Technology
Speakers will be announced soon!
Register
February Member of the Month 2023
Herschel Frierson
Principal/Strategic Network Leader

Crowe LLP
About Crowe
Crowe LLP
is a public accounting, consulting and technology firm with offices around the world. Crowe uses its deep industry expertise to provide audit services to public and private entities. The firm and its subsidiaries also help clients make smart decisions that lead to lasting value with its tax, advisory and consulting services, helping businesses uncover hidden opportunities in the market – no matter what challenges the markets present. Crowe is recognized by many organizations as one of the best places to work in the U.S. As an independent member of Crowe Global, one of the largest global accounting networks in the world, Crowe serves clients worldwide. The network consists of more than 200 independent accounting and advisory services firms in more than 130 countries around the world.
January Member of the Month 2023
Kelvin Young
Founder / Owner of Work Horse Temps LLC.


USMCA Florida President/COO


Kelvin has been working in staffing on all levels for 23+ years and established his own company in September 2016. When starting his company, he gave it to GOD and does his work to assist others. He is a FIRM BELIEVER OF HABAKKUK 2:2-3 NKJV and currently has an active vision board.


He currently has an internal admin and sales staff of 6+ (missing two photos of Texas Reps) and currently provides 80 - 280 full-time contract temp labor employees on an ongoing basis to various clients throughout the southeast United states with an average payroll ranging from 70k-189k weekly.


Kelvin wanted to open doors of employment for individuals and noticed that black and brown community was building this nation and wanted to assist with opportunities, wages, advancement and fair treatment within the construction industry.


Mr. Young is a proud SSGT in United States Marine Corp and is a combat disabled veteran. His company is registered as a SDVOB among many other certifications which you can find on the "About us" section half way down on his company webpage. He is also a graduate of St Joseph's College with a B.S in Organizational Management (Human Resources).


His company Work Horse Temps currently services the entire southeastern United States with offices in Florida, Georgia and Texas. Please feel free to contact Kelvin at any time. He can be reached at 407-361-5027 (cell), 407-926-0340 (office) and email
kyoung@workhorsetemps.com
.
December Member of the Month 2022
Laquita D. Wright
PRESIDENT/CEO of WRIGHT NOW LLC


USMCA Tennessee/Arkansas Chapter President


Laquita D. Wright, President/CEO of WRIGHT NOW LLC - Small Minority Group, has over 10 years of experience in minority consulting, minority marketing, construction management, and project management. Since 2018, Laquita is certified as a SBE& MBE for the State of Tennessee, who provided certification assistance & consulting services to over 100 minority small business owners, contractors and subcontractors in Memphis, TN. She has worked on several construction projects with Turner & Son Contractors for 8 years as a project manager. She is also a Community Leader, Board Member and Leadership Consultant for Westwood Neighborhood Associations. Laquita has a associate degree-Business Administration from Remington College. Currently working on Bachelor-Business Management at Trevecca Nazarene University. Laquita is presently serve as President for (USMCA) U.S. Minority Contractors Associations, Tennessee/Arkansas Chapter.
Florida Chapter Launch
December 8th
SUNSHINE STATE CHAPTER LAUNCH!!

USMCA is proud to announce the expansion in the state of Florida. Join us Thursday, December 8th, to discuss how USMCA offers new and exciting benefits for minority contractors.
Register
31st Annual USMCA Millennium Builders Awards Banquet
REGISTRATION OPEN!
31st Annual USMCA Millennium Builders Awards Banquet to be held on November 10, 2022, at Eaglewood Resort & Spa in Itasca, IL.
SUPPORT SCHOLARS TODAY -- CLICK FOR MORE INFO!
https://qrco.de/bdLOOk
October Member of the Month 2022
Lensey C. King Jr.


USMCA Alabama Chapter
Lensey C. King Jr., owner of EM&T started providing electrical services in 2008 after working in the electrical industry for over 13 years. Working as an apprentice electrician, electronic technician, maintenance shift supervisor, electrical supervisor, journeyman and master, Lensey has become a leader in the electrical industry.

EM&T was launched in 2008, Lensey began taking on residential, commercial and industrial projects. In addition, EM&T has always had a passion for (CTE)Career and Technical Education in order to play a part in closing the skills gap in the Alabama workforce, community college and high school systems. With our partnership with Multi-Skill Training Services we are able bring customized Industrial maintenance training on-site. Our training increases your maintenance team's safety, knowledge base, and ability to troubleshoot while decreasing company downtime.
Are you interested in attending Chicago Build Expo (Oct 13-14), the Midwest's largest construction, design and real estate show?

Join thousands of AEC industry leaders as we take over the McCormick Place next week with more conference stages, networking parties, and live entertainment than ever before.

Register for your no-cost tickets today!
Register
August Member of the Month 2022
Cynthia "Kitty" McCoy
PRESIDENT


USMCA Missouri Chapter President
Enterprise Control Systems, Inc. provides industry leading consulting, digital security, and other technologies to business, education, and government. The Firm extends the life of its clients' ability to consistently achieve regulatory compliance, combat cyber threats through workforce training, and refresh technology infrastructures. Its leadership is grounded in strategic planning and performance management methodologies. Started in 2000, the Company is a minority/woman owned business certified with the City of Kansas City Missouri, the State of Missouri, and the Small Business Administration.

Company Overview

Kitty McCoy is a multi-faceted executive with expertise serving the architecture, engineering, technology, transportation, and public sectors. She has over 30 years of business and performance management experience and has served in her current role as President and CEO for 22 years. Enterprise Control Systems, Inc. provides
transformative technology solutions centered around cyber safety in a world dominated by artificial intelligence and its impact on business agility and resilience.

Throughout the Firm's history, Enterprise Control Systems continues to source network technology hardware and software to the AEC industry, with a heavy emphasis on cybersecurity and compliance. As President of the Firm, Kitty is a NIST Cybersecurity Framework Foundation Practitioner.

The linchpin to much of Kitty's success and accolades rest in strategy development and deployment. Kitty has facilitated workshops for the City of Kansas City, Mo., Purdue University, the Blue Man Group, and Susan G. Komen for the Cure. She was honored with the Mid America Regional Council's Leadership Award for outstanding work that impacted the Kansas City streetcar transit system. Kitty McCoy can be found in the Who's Who 2013 Directory. She also heads up a subsidiary that provides financial services compliance in the form of business tax preparation, bookkeeping, and payroll assistance.

Kitty holds a Bachelor's degree in design from Stephens College in Columbia, Missouri. Her current volunteer experience includes serving as Senior Vice President of USMCA's Missouri Chapter. In her spare time, Ms. McCoy enjoys history, movies, and spending time with family.

Professional Services
➢ Strategic Planning Facilitation
➢ Security Profile Facilitation
➢ Ransomware Rapid Response
➢ Server/Desktop/Software Sourcing

Certifications
➢ Missouri DOT
➢ KCMO MBE/DBE/WBE/SLBE
➢ SAM.gov Entity ID: RLRNJGLCK1Y4

EMAIL:
kmccoy@enterprisecontrol.biz
LINKEDIN:
https://www.linkedin.com/in/enterprisecontrol

4741 Central St., PMB 172
Kansas City, MO 64112
Office: (816) 561-4486
Fax: (816) 561-4403
July Member of the Month 2022
Cross Rhodes Print & Technologies,
Elmer Rhodes
PRESIDENT | CEO
USMCA Veteran's Division Member
Cross Rhodes Print & Technologies is a reprographic company built on the assumption that there is an intrinsic value, personal reward and financial reward in producing tangible products and services that offer customers more value than they expect to receive. We, meaning each employee of Cross Rhodes, succeed because our customers succeed. We are part of a much larger community to which we are compelled to act responsibly. We act responsibly when we help protect our environment, provide economic opportunity fairly, work safely, and consider the person in all our business affairs.
Company OverviewCross Rhodes Print & Technologies has the expertise to help drive your traditional business needs from trade show, point of purchase, print on demand, direct mail campaign, brochures, online innovative outdoor graphic solutions to professional services such as project notification, online plan room, document management platforms and workforce monitoring solutions, all in-house, for cost-effective, fast and efficient turnaround.
Traditional Services
➢ Small Format B&W and Color – Digital
➢ Litigation Document Copies
➢ Binding
➢ Pocket Laminations
➢ Large Format B&W and Color – Copying
➢ Large Format B&W and Color – Digital
➢ Reductions & Enlargements
➢ Redlines, Covers & Renderings
➢ Environmental Display Graphics
➢ Creative Services
➢ Photo Quality Reproductions
➢ Mounting, Laminating & Encapsulations
➢ Indoor & Outdoor Signs
➢ Indoor & Outdoor Banners
➢ Corporate Sales
➢ Business Cards
Professional Services
➢ Invitation To Bid (SaaS)
➢ Storefront (Signage SaaS)
➢ ReproConnect (Invitation to Bid Software)
➢ Managed Print Services (On-Site Print Services)
➢ Online Archival Service (SaaS)
➢ Tech Suite By Williams Scotsman (Job-Site Trailers)
Certifications
➢ Veteran Owned Business (SDVOSB)
➢ Minority Business Enterprise (LA, IL & MO)
➢ Disadvantage Business Enterprise (LA, IL & MO)CONTACT
EMAIL:
erhodes@x-rhodes.com
LINKEDIN:
https://www.linkedin.com/in/elmer-rhodes-bb6855204
30 Eisenhower Lane North
Lombard, IL 60148
630-963-4700 (Office)
630-963-5562 (Fax)
2731 S. Jefferson
St. Louis, MO 63118
314-678-0087 (Office)
314-678-0176 (Fax)
Member of the Month
Modern Fire & Security Systems, Inc. Terrell Daniels
PRESIDENT | CEO

USMCA Michigan Chapter Vice PresidentCompany ProfileModern Fire & Security Systems, Inc. (MFSS) specializes in the installation, service, design, maintenance and 24 monitoring of Low Voltage Life Safety Systems (i.e., fire alarm, security, card access, surveillance/camera and communication systems). The company was established in 1996 and at its peak had (52) employees.

MFSS has been awarded several large contracts over the years including a $2.5 million dollar contract to install the security system at the Lucas Oil Stadium (home of the Indianapolis Colts). Other notable projects: Detroit Metro Airport, Indiana Convention Center, Grand Rapids Public Schools, The Kent County Zoological Gardens, Michigan State University (Housing Projects), Zeeland Hospital, Meijer and Walmart Stores.

In 2010 MFSS started a new dba company, MFSS Contracting to expand its list of offerings. The new company was formed as a mentor/protégé partnership to offer Construction Management (CM) services to benefit the construction needs of the urban core projects in West Michigan. The company is a self-performing CM capable of performing general trades, rough and finish carpentry, concrete restoration and painting. The company has had some early success: The setting of the Rosa Parks Statue in downtown Grand Rapids, Herkimer Hotel Renovation ($20 million joint venture), The Van Andel Institute Expansion, Grand Rapids Community College Warren Hall Expansion (historical renovation), Lake Michigan Filtration Plant, Grand Rapids Parks Rehabilitation Project, Grand Rapids Parking Ramp Restoration Project, Winston-Salem State University (ESCP), and Meijer (new store and renovation projects).

The company has received Awards of Excellence from Associated Builders and Contractors (ABC) for the work done at the Main Library Branch in Grand Rapids and Gerald R. Ford Airport. The company was also named one of the "50 Companies to Watch" in Michigan. Additionally, the Initiative for a Competitive Inner City (ICIC) and Bloomberg Business Week named MFSS one of the "Inner City 100 Fastest Growing Companies" in the nation! Last but certainly not least, The Business Journal of West Michigan ranked MFSS as the #3 Security Firm in West Michigan!


USMCA 30th Anniversary Millennium Builders Awards Ceremony
Member of the Month
Reginald Andre is CEO of ARK Solvers a South Florida based Cybersecurity & IT Consulting company meeting the needs of business of construction and developer firms as well as construction projects.
Since 2010, Reginald has been responsible for developing ARK Solvers vision by coordinating administrative efforts to achieve the company's expansion goals, new business opportunities and client fulfillment. With over 20 years of business, entrepreneurship, and technical experience his knowledge and IT expertise has been the driving force in successfully growing ARK Solvers.Reginald earned a AS Degree in Business Administration and a AS Degree in Network Service Technology at Broward College. He was recently featured as a 40 under 40 honoree awards, and as The Fastest Growing IT Company in South Florida for 3 years in a row!ARK Solvers is available to assist in your projects being your technical contact for large scale Wi-Fi Projects, low voltage/Cat5 wiring, security cameras, technology consulting & project management, and Cybersecurity and IT Support for your business. The areas that we service are the Miami-Dade, Broward, and Palm Beach Counties.Projects that we have been part of are One Thousand Museum Condominium, Property Managers Group (PMG) with Echo Aventura, Muse, X Miami. In these examples we provided consultation of the technology setup and won the bid to do the jobs. We are certified Minority Business Owners (Black Owned, Women Owned, Hispanic Owned) and also have our SBA 8A Certified.
We strongly encourage all members to connect with Landau Real Estate Services LLC
Contact:
786-664-8275
www.arksolvers.com
https://www.linkedin.com/company/ark-solvers/
Member of the Month
USMCA is proud to announce the January 2021 Member of the Month,
Landau Real Estate Services, LLCKenneth Gray
OWNER
-GENERAL CONTRACTING
-PROPERTY PRESERVATION
ABOUT US
Landau Real Estate Services LLC started in January 2013. Owner Kenny Gray started out as a land surveyor and spent twenty years in the construction industry working his way from journeyman to crew chief. After being exposed to the general contracting business Kenny became dissatisfied with the quality of work being presented as "market ready" and felt that an opportunity existed to do something different.
"I knew that I could do better and that it should be done better".
With that concept in mind, Landau Real Estate Services LLC was born. Landau Real Estate Services LLC. has enjoyed consistent growth, garnering a reputation for efficient, reliable service with immediate issue resolution.
Landau Real Estate provides general contracting services that range from painting to siding to HVAC. Showcasing a full service of general contracting options, Landau Real Estate believes in high standards of excellence and taking care of the customer at all times.
We have an extensive crew of professional contractors, from roofers and carpenters to plumbers and electricians, that we utilize for major repairs. All contractors are licensed and bondable in their respective fields. Landau is looking forward to years of success supporting your businesses and maintaining your properties.
We strongly encourage all members to connect with Landau Real Estate Services LLC
Contact:
(312) 379-9146
LANDAURES@gmail.com
https://landaures.com/
Member of the Month
USMCA is proud to announce the December 2020

Member

of the

Month

,
Prime Proposal Group, Inc.
Tammye Peña Brownlee is owner and Chief Proposal Writer of Prime Proposal Group, Inc. As a woman-owned professional services firm with over 20 years of proposal and grant writing experience, Prime provides high-quality consulting from pre-bid to award. We manage most requests regardless of size, scope, or service. Prime works with business leaders to review solicitation expectations and submittal requirements. We partner with you to devise a realistic game plan to achieve success.
Prime supports a host of D/M/WBEs, small and medium-sized enterprises (SMEs), non-governmental organizations (NGOs), nonprofits (NPOs), professional associations, and service providers. Business owners trust us to optimize the writing and creative process, so you they more time to concentrate on business needs. In addition to grant writing and proposal development, Tammye is gifted at helping to take your business to the next level with a professionally designed logo and website. Our creative services include: responsive website design, flyer creation, graphic design, coding, and maintenance. To learn more, check out our portfolio page to get a glimpse of clients we've supported:
www.primeproposalgroup.com
.


Not only is Tammye owner of Prime, she is also proud to be USMCA's National Strategic Development Consultant. As part of the management team, I help to further increase our national reach by conducting extensive strategic local and national research to identify, cultivate, and solicit new grant opportunities. Last, I am on the board of iLab Startup Foundation, a South Florida based nonprofit that connects the entire entrepreneurship ecosystem from early stage entrepreneurs, serial entrepreneurs, professionals at leading corporations, venture capital, angel investors, thought leaders among others. Although she resides in Miami, about 65% of her clients are based in Illinois. She will forever be a "Fighting Illini" at heart!

Tammye has written over 9-figures in grant and RFP solicitations with a 76% success rate. In 2020 alone, she has achieved over $14.52 million awards and has served over 180 clients throughout the Midwest, South, and East Coasts. Since the onset of the pandemic, she has also helped clients win an honorable 37 grants!
We strongly encourage all

members

to connect with Prime Proposal Group
Member of the Month

USMCA is proud to announce the August 2020 Member of the Month,
DWG Consulting Group
DeRonda Williams, President/CEO,
DWG Consulting Group
Company Overview
DGW Consulting Group (DGWCG) is a national executive recruiting and consulting firm in the Chicago area. In executive recruiting, we partner with clients to understand their culture, as well as the competencies and outcomes for prospective leadership roles, By designing a rigorous process to identify and build a diverse pool of top-caliber candidates, we have successfully recruited a large range of leadership positions including Executive Director, Chief Financial Officer, Chief Operating Officer, Directors and other senior roles. The company also provides project management services to support organizations implement strategic initiatives.

Certifications
DGWCG is a certified minority business enterprise (MBE) with the City of Chicago, and an 8(a) company. Our company is a member of the following organizations: Society of HR Management (SHRM), National Association of Black MBAs (NBMBAA), Education Leaders of Color (EdLoc), Chicago Black Business Network, CFO Network, Minorities in Leadership in Education, Chicago Booth Alumni Network, Northwestern University Black Alumni Association (NUBBA), Pahara-Aspen Institute, and U.S. Minority Contractors Association (USMCA)

Value Proposition
Experts at recruiting high-caliber diverse senior executives

Focus areas are finance and operations placements and strategic HR consulting

Provides Federal agencies with concrete strategies and best practices to recruit, hire, include, develop, retain, engage and motivate a diverse, results-oriented, high-performing workforce

Supports Executive Order 13583 - Establishing a Coordinated Government-wide Initiative to Promote Diversity and Inclusion in the Federal Workforce
Assists with implementation of government-wide inclusive diversity strategic plans
We strongly encourage all members to connect with DWG Consulting Group.

Contact:
DeRonda Williams, CEO
DGW Consulting Group
dwilliams@dgwcg.com
| 847-226-5741
www.dgwcg.com
Click here to follow DWG Consulting Group on Linkedin
Member of the Month
Calvin E. Williams, President/CEO,
Construction Consulting Services, Inc.
"We salute you and the firm for your continued excellence in the Construction Industry".
-Rev. Larry S. Bullock, MPA/MDiv
Offer construction management and consulting services for small-build and commercial projects in the Chicago area.

Currently designing & budgeting an addition for a private residence valued at $105k

Currently completing the renovation of a 12,000sf banquet facility and restaurant valued at $170k

Completed the renovation of a private residential basement with high end finishes valued at $48k

Completed the renovation of a 1200sf turkey restaurant in Chicago valued at $65K

Successfully completed demolition and build-out of 5,000sf Salon, Spa & Cafe valued at $140K.

Completed renovation of residential basement of 1,200sf valued at $25K.

Completed renovation of residential six (6) unit building, total restoration valued at $630K

Provided consultation and strategic planning services for several subcontractors over a six month period.

Solicit contractors, review contracts, and oversee document control, Requests for Information (RFI), evaluation and

negotiation, inspections, and quality assurance.

Identify project purpose, determine external/internal issues, assess goals, and set project benchmarks.

Use construction documents to provide clients with detailed quantity takeoffs and pricing from a construction project's

conception phase to closeout.
We strongly encourage all members to connect with Construction Consulting Services Inc.

800-445-2913
Calvin@CCSI-Midwest.com
Linkedin
Member of the Month
Trinal, Inc. ("Trinal") is a full-service diversity and labor compliance consulting and management company offering both professional and technical services to clients in the public, private, and non-profit sectors in the areas of project management, procurement, community outreach, affirmative action, economic development, vendor/supplier/distributor/buyer expos, and software design and development for affirmation action programs. Trinal was incorporated in the State of Illinois on October 31, 1997 and is located at 444 W. Lake Street, Suite 1700, Chicago, Illinois 60606. MRS. GARCIA-ABNER Trinal's President/CEO and sole owner, Alicia Garcia-Abner, was formerly the Director of Contracts Management for the Chicago Public Schools, as well as a Contract Negotiator and later the Director of MBE/WBE/DBE Certification for the City of Chicago.

CERTIFICATIONS
Trinal is certified with the City of Chicago as a Minority-Owned, Women-Owned, and Disadvantaged Business Enterprise ("MBE/WBE/DBE") and with the Chicago Minority Supplier Development Council ("CMSDC") as a Minority-Owned Business Enterprise. Additionally, Trinal is certified by Central Management Services in the State of Illinois and as a Minority and Female-Owned Business Enterprise ("MFBE") and as an Illinois-Based Small Business and is certified by the SBA as Women-Owned Small Business ("WOSB").

PROJECTS
Trinal has developed, facilitated, monitored, and reported on billions of dollars in construction- related projects over the years. Trinal is currently engaged by a number of public and private sector clients as a consultant in the areas of procurement, economic development, vendor/community outreach, and workforce hiring-related programs, which include the monitoring and reporting of MBE, WBE, and DBE spend and contractors' adherence to minority and women workforce, local residency, and prevailing and/or Davis-Bacon wage requirements.
Member of the Month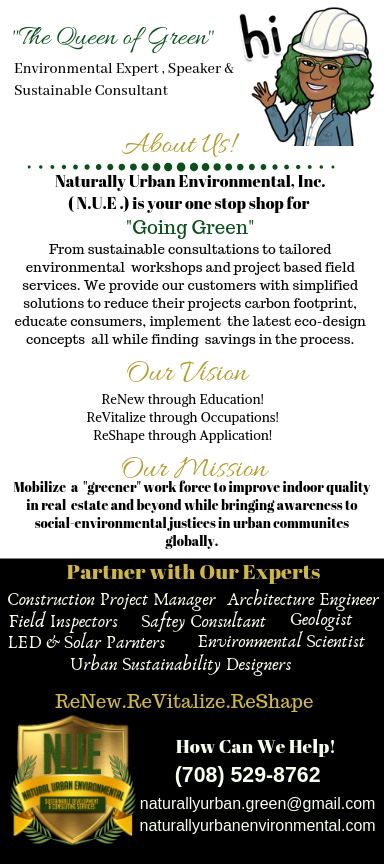 Member of the Month
"Leadership is practiced not so much in words as in attitude and in actions." — Harold S. Geneen.


Joanna is the Founder and CEO of Guepard Group, Corp. Woman owned construction firm. She is versatile, results-oriented, Entrepreneur Construction professional with over 25 years outstanding ability to direct contraction operations including architecture/interior design, operations/ analytics, project controls, quality assurance, craft supervision, material expediting, and all other project administration including planning, scheduling, health and safety programs, purchase agreements and contract administration. Her area of experience include: commercial interiors, multi-family, condo and mixed-use developments, public works and ground-up luxury homes.
Joanna continued her formal education at Loyola University in Chicago where she earned her Bachelor's degree in Business Administration majoring in Marketing with a minor in Political Science; followed by Associate's degree in Interior Design at Harrington College of Design in Chicago, where she participated in studies abroad in Italy. Currently, Joanna is perusing a Master's of Science at McCormick School of Engineering in Northwestern University, Evanston in a program: Executive Management for Design and Construction.
Joanna's Accomplishments are not limited to Golden Alumni Association for Loyola University 2015; National Leadership Award, Honorary Chairman of Business Advisory Council; Who is Who in Executives and Professionals in 2000. She has published two editorials in Chicago Home book 5th & 6th edition. Most notable project to date is the 38 unit condo development in the City of Chicago that was featured on the program "What you get for the Money" in Chicago for $200,000 and this project was also featured in Cavalcade of Homes for the City of Chicago. Provided affordable housing through CPAN project in Chicago and Community Lake Partners in Lake County.
Activities that are near Joanna's heart are USMCA - U.S. Minority Contractor Association, Board Member of the Northland Chapter and REIED; Women Business Development Center; BuiltWorlds - Industry platform. Also, Joanna is an assistant coach and founder of non-for-profit soccer club for boys 9-11 year old boys, Guepard Football Club.
"We are what we repeatedly do. Excellence than, is not an act, but a habit." ~ Will Duran (Not Aristotle)



Guepard Group, Corp.
Construction Firm
WBE, WOSB, EDWOSB, SBE,
WBE for Metropolitan Water Reclamation District of Greater Chicago.
HUD- U.S. Dept. of Housing and Urban Development, Section 3

117 S. Cook Street, Suite 117, Barrington, IL 60010
O|F: 847.387.3518|C: 224.723.3988
guepardgroupcorp@gmail.com | www.guepardgroupcorp.com


The USMCA is proud to honor our latest January 2020 Member of the month, Guepard Group, Corp.
Member of the Month
R.E.A. Masonry, LLC was founded in 2016 by Chicago native and owner Richard
Ates. Richard is a 19 year member of the Bricklayers and Allied Craftworkers
Local 21. R.E.A. Masonry, LLC is a licensed, bonded, and insured contractor
servicing the Chicagoland and surrounding areas. R.E.A. Masonry, LLC is a MBE
and DBE Certified firm holding certifications with various municipalities and
agencies. We are Signatory with both The Bricklayers and Tuck-Pointers Unions,
R.E.A. Masonry, LLC is on the move. We specialize in residential, commercial, and
restorative masonry. Whether it's lintel replacements, chimney repair, or a new
structure R.E.A. Masonry, LLC can deliver.
PROJECTS ON THE BOOKS
1. CTA Greenline Historic Restoration Project: Walsh Construction
2. Cook County Hospital Redevelopment: Walsh Construction
3. O'Hare Airport American Airlines FP Project: F.H. Paschen
PROJECTS COMPLETED
1. Guaranteed Rate Field: Exterior Facade Cleaning
2. UIC Cloisters Project: Facade Restoration (Stone
Removal and Installation): University of Chicago
3. CHA Las America Apartments: Interior Masonry
Demo and Rebuild: Chicago Housing Authority
4. Lafayette Steel: Interior CMU Demo and Lintel Installation: GMA Construction
5. CPS JOC Program: Infinity High School, Claremont High School: F.H. Paschen
NAICS: 238140, NIGP: 91455 , CAGE: 7VGRO
SERVICES INCLUDE
Estimates
Interior & Exterior Inspections
Tuck Pointing
Brick Repair and Replacement
Stone Repair and Replacement
Parapet Demo & Rebuild
Lintel Repair and Replacement
Chimney Repair & Rebuild
New Brick Walls
New CMU Walls
Brick Veneer
R.E.A. Masonry, LLC
8401 S. Peoria St
Chicago IL, 60620
708-731-9239
richardates14@gmail.com